Kick-Off the Weekend on Saturday, with our Friends at the Susquehanna River Running Festival
The Susquehanna River Running Festival 2021 is back as a LIVE event on Saturday, September 25, 2021. Register now for one of the most unique running experiences on the East Coast. The SRRF Half Marathon and 10k courses take runners along the shores of the Chesapeake Bay, crosses the 1.4 mile Hatem Bridge over the Susquehanna River, tours through the quaint village of Perryville and the historic city of Havre De Grace which was ranked as one of the Best Small Towns in America by Smithsonian Magazine. There is also a 5k with loops through Havre De Grace. Other amenities include secure bag drop sponsored by UPS and pacing groups lead by Baltimore Pacemakers. All of this happens on September 25th at 8:00 am. Find out why Halfmarathons.net listed the SRRF as one of their top bridge-crossing half marathons in the US. Go to www.srrf.org to register now.
Post race? Head to the Susquehanna Wine & Seafood Fest and indulge in great seafood and drinks!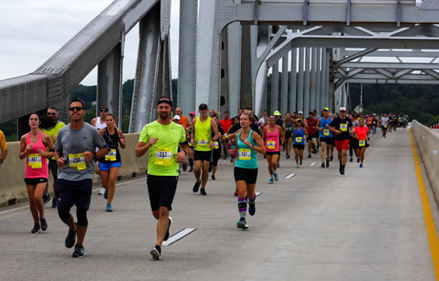 © Copyright Susquehanna Wine & Seafood Fest