FAQ
September 23, 2023 - UPDATED TO SEPTEMBER 24, 2023
Concord Point Lighthouse, 701 Concord Street Havre de Grace, MD 21078
12PM to 8PM *VIP Ticket Holders Can Enter at 11 AM - UPDATED TIME 11AM to 6PM, VIP Ticket Holders Can Enter at 10AM
(Wine tasting tables will be opened until 7pm and main bar will be open until 7:15 pm) *Wine Tasting Tables will open at 11am and close at 5:15PM
Gates –The main entrance will be located at the intersection of Concord Street and Alliance Street. We will begin ID & Bag check at 11am for VIP Ticket Holders. The doors will open at 11am for VIP Ticket Holders and 12pm for all others. Please have your ID out and ready. If you want to consume alcohol, you must have a valid government issued 21+ ID (we cannot accept vertical ID's). ***Updated to 10AM to 3PM
***We must get thousands of people through the door. We have an experienced team in place, but we ask everyone to be kind, respectful and patient. Please help us out by having your ID out and tickets pulled up. Enter the appropriate line (General Admission, Wine Tasting Food & Drink or VIP)
Eventbrite Ticket Holders – Please print out your tickets or have them pulled up on your phone. We do have the ability to look up the tickets by last name too. Please bring a valid government issued ID. There is a different line for each type of ticket. Please be sure to enter the correct line. We will have a table for each ticket type (General Admission, Wine Tasting, Food & Drink, and VIP/ VIP w/ Half Dozen Steamed Crabs). Please look at signs before entering a line. If you purchased two different types of tickets, please go to the appropriate line, and send your guest to the appropriate line.
VIP Ticket Holders – This year, VIP ticket holders will receive early access. We will be opening the gates at 11:30am. Upon entry, you will receive a VIP wristband along with an envelope containing your food tickets, and a crab ticket if you ordered a half dozen steamed crabs. NEW – Your VIP wristbands will give you access to unlimited wine tastings in the main festival area versus 15 wine tastings. ***Gates will now open 9/24 at 10AM
Do not lose these tickets as we will not be able to replace them. The VIP wristband gives you access to the Hollywood Casino Perryville VIP tent. Guests will be allowed to order one drink at a time at the open bar in the Hollywood Casino Perryville VIP tent. There is community seating in the VIP area. The seating is for adult ticket holders only (children may be in the tent, but we have one seat for each paying VIP ticket holder). If you are bringing children, you are welcome to bring folding chairs or blankets for them. Your VIP open bar wristband is only valid in the Hollywood Casino Perryville VIP tent. There will be beer, wine, and signature cocktails available. Your $10 food tickets will be in the envelope. If you purchased a VIP + 1/2/ Dozen Steamed Crabs, there will also be a crab ticket in your envelope. Jimmy's Famous Seafood will be steaming crabs by the Lightkeeper's House. You will redeem your crab ticket at Jimmy's Famous Seafood's booth.
Purchasing Tickets Onsite – We will have tickets available for purchase onsite while supplies last. Please note that we are unable to sell VIP tickets onsite. We will accept cash or credit cards. Please note that a $1.50 service charge will be added for all credit card transactions.
Upgrades – We will allow upgrades as space permits.
Tickets for Purchasing Food & Drinks – All of the restaurants will accept food tickets (1 ticket = $1). Many restaurants and food trucks will also accept cash and credit cards. There will be a food and drink ticket booth by the main entrance. We HIGHLY recommend purchasing a strip of 20 to 40 tickets at once. The food and drink tickets are interchangeable and can be used at restaurants, food trucks, and any of the b Scene wine stations, and cocktail/ beer stations. You may pay via cash or credit card. Please note that a $1.50 service charge will be added for all credit card transactions. There will NOT be an ATM located inside the event.
***Drink and food tickets are non-refundable
Broken Glasses – Please be very careful with your glass! If you require a replacement, there will be a fee of $5 (while supplies last). Please go to the Food and Drink ticket booth and our management team will assist you.
Food Options– Restaurants and food trucks will offer their signature seafood dishes. There will also be non-seafood, vegetarian, and kid-friendly options available.
Steamed Crabs –Jimmy's Famous Seafood will have steamed crabs available for purchase while supplies last. One half dozen premium medium large male crabs will be $45/ per half dozen.
Drink Options and Pricing – We will feature signature cocktails, wine, and beer.
Beer – 6 Tickets ($6)
Wine by the Glass – 7 Tickets ($7) *Bottles range from $15-$20
Signature Cocktails – 8 Tickets ($8)
(Deep Eddy Ruby Red Refresher, Deep Eddy Lemon Tea, Lunazul Margarita, Elijah Craig Old Fashioned, and Admiral Nelson's Rum Punch)
Wine Tasting – Wine Tasting Wristbands may be purchased at the Food/ Drink Ticket Booth. The cost is $25 for unlimited wine tastings from 12pm to 7pm.
Wine Tasting Tables – They will be open from 12pm until 7pm. You may taste at the tables with your tasting tickets. You may also get a full glass or bottle of your favorite wine.
Cash – We advise that you bring cash to the event. This will make it easier to purchase food and drink tickets. There will NOT be any ATM machines inside the event if you need additional cash.
Bag Check – We will have a bag check area prior to the event entrance – please see list of permitted items and non-permitted items.
Items Permitted – Guests will be allowed to bring folding chairs, blankets, card tables, personal umbrellas, sealed bottled waters, and sunscreen.
Items NOT permitted – Coolers, pop-up tents, pets, beach umbrellas, outside alcohol, outside food and drinks, weapons, and illegal substances. *Baby food/ formula will be approved
Pets – Pets are not allowed at this event as it can get crowded, and they cannot be close to the food booths. You may get a festival wristband if you plan on leaving the festival to attend to your pet and re-enter later.
Reentry Policy – Festival goers may reenter with wristbands and/ or ticket and ID.
Parking – There is street parking available throughout downtown Havre de Grace. Please be sure you do not block anyone's driveways or any alleys. Guests may also park at the Havre de Grace High School lot, located at 700 Congress Avenue. This lot is exactly one mile from the event venue. There is also a large parking lot at the City Yacht Basin, located at 352 Commerce Street. It's a beautiful walk from the City Yacht Basin/Tyding Park area along the promenade to the Concord Point Lighthouse. *Do not park in any of the marina, Maritime/ Decoy museum lot, or any other private parking lots. We want to be sure we are respectful of the attractions and businesses.
Shopping – From jewelry and art to cupcakes and kettle corn, we have a lot of great, local vendors. Be sure to check them out!
Main Stage Schedule –
11:30am to 2pm– Mambo Combo
2:30pm to 4:45pm – Soularites
5:15pm to 7:30pm – 8 Ohms Band
Hollywood Casino Perryville – Visit the Hollywood Casino Perryville's booth! They will be onsite allowing 21 and over guests to spin a prize wheel for giveaways.
Be Social! –Instagram @SusquehannaWineandSeafood Fest and Facebook @Susquehanna Wine and Seafood Fest Don't forget to use #SusquehannaWineandSeafoodFest!
Drink Responsibly – Everyone 21+ must have a valid 21+ ID (no vertical ID's accepted) to consume alcohol. Please drink responsibly. Bartenders will not be permitted to serve any intoxicated guests.
We love Non-Profits - A portion of event proceeds will benefit local non-profits including the Soroptimist International of Havre de Grace.
Explore Havre de Grace – Havre de Grace has so much to offer! If time permits, venture downtown to visit the shops, restaurants, and attractions. Did you know we have several museums? If you don't have time, we invite you to come back and explore! The Havre de Grace Walking Promenade is steps from the venue. If you have kids, check out the Tydings Park Playground! For information on the Havre de Grace, please visit www.explorehavredegrace.com.
Festival Cancellation Policy – The event is rain or shine. Tickets are non-refundable. The VIP section is tented. Guests are welcome to bring personal umbrellas.
Thank You to Our Sponsors – Hollywood Casino Perryville, Minnon Concrete Design, Harford Bank, Lunazul Tequila, Elijah Craig Bourbon, Admiral Nelson Rum, Delicato, Deutsch Family, Treasury Wines, Wide Roots, Soroptimist International of Havre de Grace, and Harford Digital.
Questions – Our management team will be ready to assist guests and will be at the front gate.
Cheers!
Beth Laverick, Owner, Beth@BSceneEvents.com, (410) 409-7123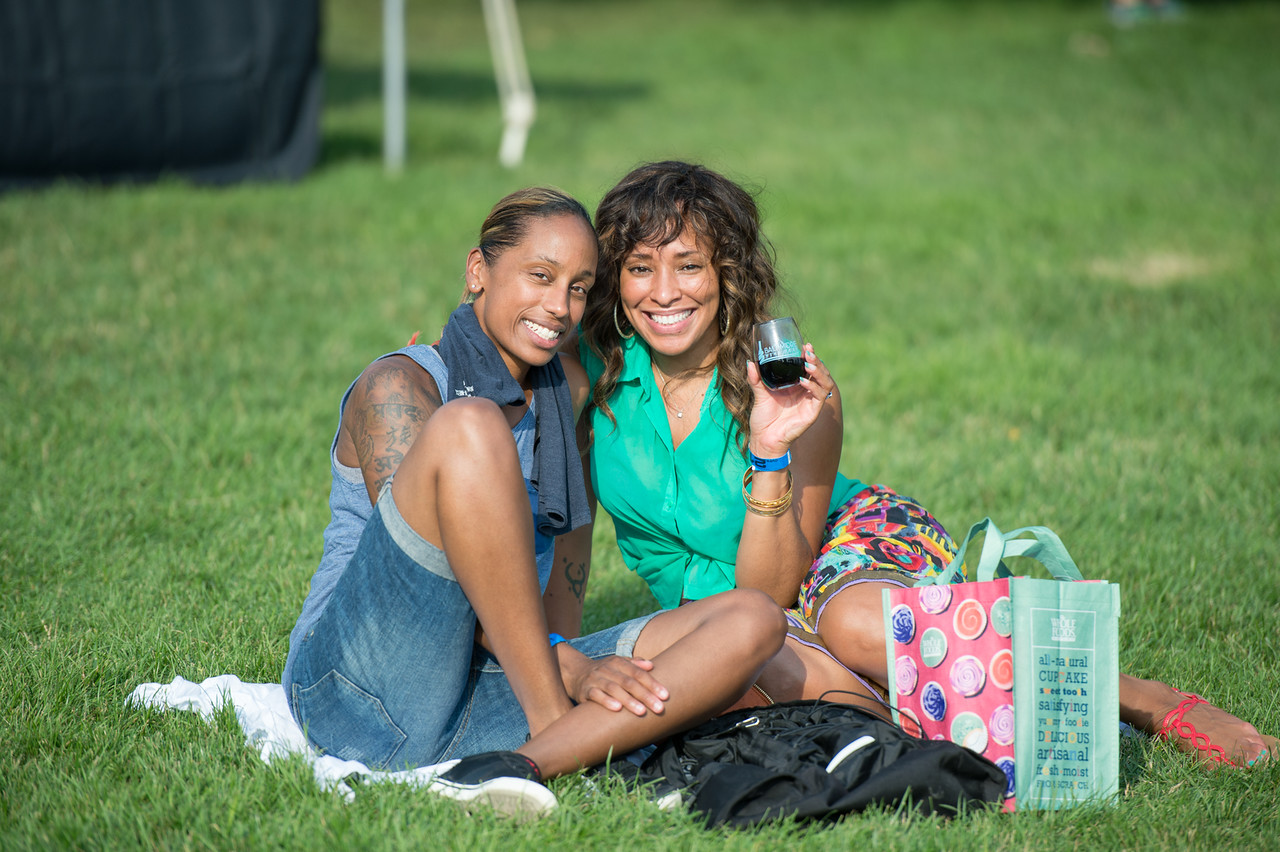 © Copyright Susquehanna Wine & Seafood Fest