Festival Details
As a mother of four, I understand how important it is to have all the details so that you can plan your day accordingly. We will share what to bring/ not to bring, kid friendly fare, non-seafood options, drink pricing and much more! We hope this festival FAQ helps you navigate the festival. The B Scene Team cannot wait to see everyone!
FAQ
September 25-26, 2021
Saturday – 12pm to 7pm & Sunday, 12pm to 6pm
Concord Point Lighthouse, 701 Concord Street Havre de Grace, MD 21078
Gates –The main entrance will be located at the intersection of Concord Street and Alliance Street. We will begin ID & Bag check at 11:45am. Please have your ID out and ready. If you want to consume alcohol, you must have a valid 21+ ID (we cannot accept vertical ID's).
Groupon – If you purchased a General Admission ticket through Groupon, please bring your printed tickets and a valid ID. Once inside, you can purchase food and beverage tickets at the main ticket booth. All food vendors will accept food tickets. Most will also accept cash and credit card.
Eventbrite Ticket Holders – Please print out your tickets or have them pulled up on your phone. We do have the ability to look up the tickets by last name too. Please bring a valid ID. There is a different line for each type of ticket. Please be sure to enter the correct line. We will have a table for each ticket type (General Admission, Wine Tasting, Food & Drink, Get Crabby, VIP and VIP w/ Half Dozen Steamed Crabs). Please look at signs before entering a line. If you purchased two different types of tickets, please go to the appropriate line and send your guest to the appropriate line.
VIP Ticket Holders – Upon entry, you will receive a VIP wristband along with an envelope containing your wine tasting, food tickets, and crab ticket if you ordered a half dozen steamed crabs. The VIP wristband gives you access to the VIP tent. Guests will be allowed to order one drink at a time at the open bar in the VIP tent. There is community seating in the VIP area. The seating is for adult ticket holders only (children may be in the tent, but we have one seat for each paying VIP ticket holder). Your VIP open bar wristband is only valid in the VIP tent. There will be beer, wine, signature cocktails, and bottled water available. Your $10 food tickets will be in the envelope. If you purchased a VIP + 1/2/ Dozen Steamed Crabs, there will also be a crab ticket in your envelope. Jimmy's Famous Seafood will be steaming crabs by the Lightkeeper's House. You will redeem your crab ticket at Jimmy's Famous Seafood's booth.
Purchasing Tickets Onsite – We will have tickets available for purchase onsite while supplies last. Please note that we are unable to sell the Get Crabby Ticket and VIP + Half Dozen Crabs ticket onsite. We will accept cash or credit card. Please note that a $1.00 service charge will be added for all credit card transactions.
Tickets for Purchasing Food & Drinks – All of the restaurants will accept food tickets (1 ticket = $1). Many restaurants and food trucks will also accept cash and credit cards. There will be a food and drink ticket booth by the main entrance. We HIGHLY recommend purchasing a strip of 20 to 40 tickets at once. The food and drink tickets are interchangeable and can be used at restaurants, food trucks, and any of the b Scene wine stations, and cocktail/ beer stations. You may pay via cash or credit card. Please note that a $1.00 service charge will be added for all credit card transactions. There will be an ATM located inside the event.
***Drink and food tickets are non-refundable
Broken Glasses – Please be very careful with your glass! If you require a replacement, there will be a fee of $5 (while supplies last). Please go to the Food and Drink ticket booth and our management team will assist you.
Food Options and Pricing – Restaurants and food trucks will each offer 1 signature dish for 7 tickets or less (each ticket = $1). They will also have other menu items available at different price ranges. Check out the menu under Participating Restaurant and Food Trucks on the website. This will be updated as they are submitted. There will also be kid-friendly food options.
Steamed Crabs – If you want to reserve your steamed crabs, you must purchase a Get Crabby or VIP + ½ Dozen Steamed Crabs Ticket in advance. These tickets will not be available onsite and will only be on sale through 9/21. Jimmy's Famous Seafood will have some available for purchase while supplies last. One half dozen premium male crabs will be $45/ per half dozen.
Drink Options and Pricing – We will feature signature cocktails, wine, beer, non-alcoholic beer and bottled water.
Beer – 6 Tickets ($6)
(Heavy Seas, Dogfish Head, Miller Lite, Truly & Sam Adams)
Wine & Sangria – 7 Tickets ($7)
(See website for full wine lineup)
Signature Cocktails – 8 Tickets ($8)
(Deep Eddy, Malibu, Jameson & Olmeca Altos)
Wine Tasting – Wine Tasting Tickets may be purchased at the Food/ Drink Ticket Booth. The cost is $25 for 15 tastings.
Cash – We advise that you bring cash to the event. This will make it easier to purchase food and drink tickets. There will an ATM machines inside the event if you need additional cash.
Bag Check – We will have a bag check area prior to the event entrance – please see list of permitted items and non-permitted items.
Items Permitted – Guests will be allowed to bring lawn chairs, blankets, card tables, personal umbrellas, sealed bottled waters and sunscreen.
Items NOT permitted – coolers, pop up tents, beach umbrellas, outside alcohol, outside food and drinks (baby food/ formula will be approved), weapons, and illegal substances.
Pets – Pets are not allowed at this event as it can get crowded and they cannot be close to the food booths. You may get a festival wristband if you plan on leaving the festival to attend to your pet and re-enter later.
Reentry Policy – Festival goers may reenter with wristbands and/ or ticket and ID.
Bus from Baltimore – There is a coach bus running from the Canton Waterfront Park, located at 3001 Boston Street Baltimore, MD 21224. The bus will depart at 9am and arrive in Havre de Grace at 10am. This will give guests plenty of time to explore Historic Havre de Grace before the gates open. Tickets are $25 and must be reserved in advance. To reserve a ticket, please visit www.SusquehannaWineandSeafoodFest.com.
Parking – There is street parking available throughout downtown Havre de Grace. Please be sure you do not block anyone's driveways or any alleys. Guests may also park at the Havre de Grace High School lot, located at 700 Congress Avenue. This lot is exactly one mile from the event venue. We will have buses that will be making a continuous loop from the festival to the lot from 11:30am to 6:45pm. The last ride to the lot will be at 6:45pm. *Do not park in any of the marina, museum, or any other private lots we want to be sure we are respectful of the attractions and businesses.
Shopping – From jewelry and art to homemade dog treats, we have a lot of great, local vendors. Be sure to check them out!
Main Stage Schedule (Saturday) –
12pm to 1pm – J. Gray
1:30pm to 3pm – 8 Ohms Band
3:30pm to 5pm – Strykers Posse
5:30pm to 7pm – Soundtown Baltimore
Main Stage Schedule (Sunday) –
12pm to 1pm – J. Gray
1pm to 2:15pm – Scotch Bonnets
2:30pm to 3:30pm – Cover Art Band
4pm to 6pm – Kelly Bell Band
Cooking Demo Tent Schedule (Coming soon)!
Hollywood Casino Perryville – Visit the Hollywood Casino Perryville's booth! They will be onsite allowing 21 and over guests to spin a prize wheel for giveaways.
Be Social! –Instagram @SusquehannaWineandSeafood Fest and Facebook @Susquehanna Wine and Seafood Fest Don't forget to use #SusquehannaWineandSeafoodFest!
Drink Responsibly – Everyone 21+ must have a valid 21+ ID (no vertical ID's accepted) to consume alcohol. Please drink responsibly. Bartenders will not be permitted to serve any intoxicated guests.
We love Non-Profits - A portion of event proceeds will benefit local non-profits including the Havre de Grace Independence Day Commission, Empower4Life MD, Soroptimist International of Havre de Grace, Havre de Grace Colored Museum, The Humane Society of Harford County and Graceland Park Elementary Middle School.
Explore Havre de Grace – Havre de Grace has so much to offer! If time permits, venture downtown to visit the shops, restaurants, and attractions. Did you know we have several museums? If you don't have time, we invite you to come back and explore! The Havre de Grace Walking Promenade is steps from the venue. If you have kids, check out the Tydings Park Playground! For information on the Havre de Grace, please visit www.explorehavredegrace.com.
Susquehanna River Running Festival – Are you a runner? Kick-off the weekend with a 5k, 10k or half marathon and then come indulge at the festival! For race information, please visit www.SRRF.org. All proceeds benefit the Al Cesky Foundation.
Family-Friendly & Adult After Party – Are you docked at a local marina or staying the weekend? The Decoy Museum is hosting an outdoor movie night and showing the "Mighty Ducks." For information, please visit, www.decoymuseum.com. Looking for more live music? Head to the State Theater of Havre de Grace for music, drinks and late-night snacks. For information, please visit, www.statetheaterofhdg.com.. Use promo code CRABBY and save 50% off your ticket. There is also a FREE "Refuel for School Youth Festival" on Saturday, September 25 from 3pm to 7pm at Hutchins Park, located at 100 Congress Ave. There will be numerous kids' games and activities. For event details, please visit www.hdgyouth.org.
Festival Cancellation Policy – The event is rain or shine. Tickets are non-refundable. The VIP section is tented. Guests are welcome to bring in personal umbrellas.
COVID-19 – We take Covid-19 seriously and want to ensure the safety of our guests, staff, volunteers and vendors. We will follow local regulations regarding the COVID-19 pandemic and large social gatherings. There will be hand sanitizer available throughout the venue. We ask that everyone practice social distancing as best as possible. Let's have fun and stay safe.
Thank You to Our Sponsors – Hollywood Casino Perryville, Havre de Grace Independence Day Commission, Havre de Grace Living, Minnon Concrete Design, Deep Eddy Vodka, Malibu, Jameson, Olmeca Altos, Heavy Seas Beer, Truly, Miller Lite, Dogfish Head, and Seaglass Wine Company.
Questions – Our management team will be ready to assist guests and will be at the front gate.
Cheers!
Beth Laverick, Owner
(410) 409-7123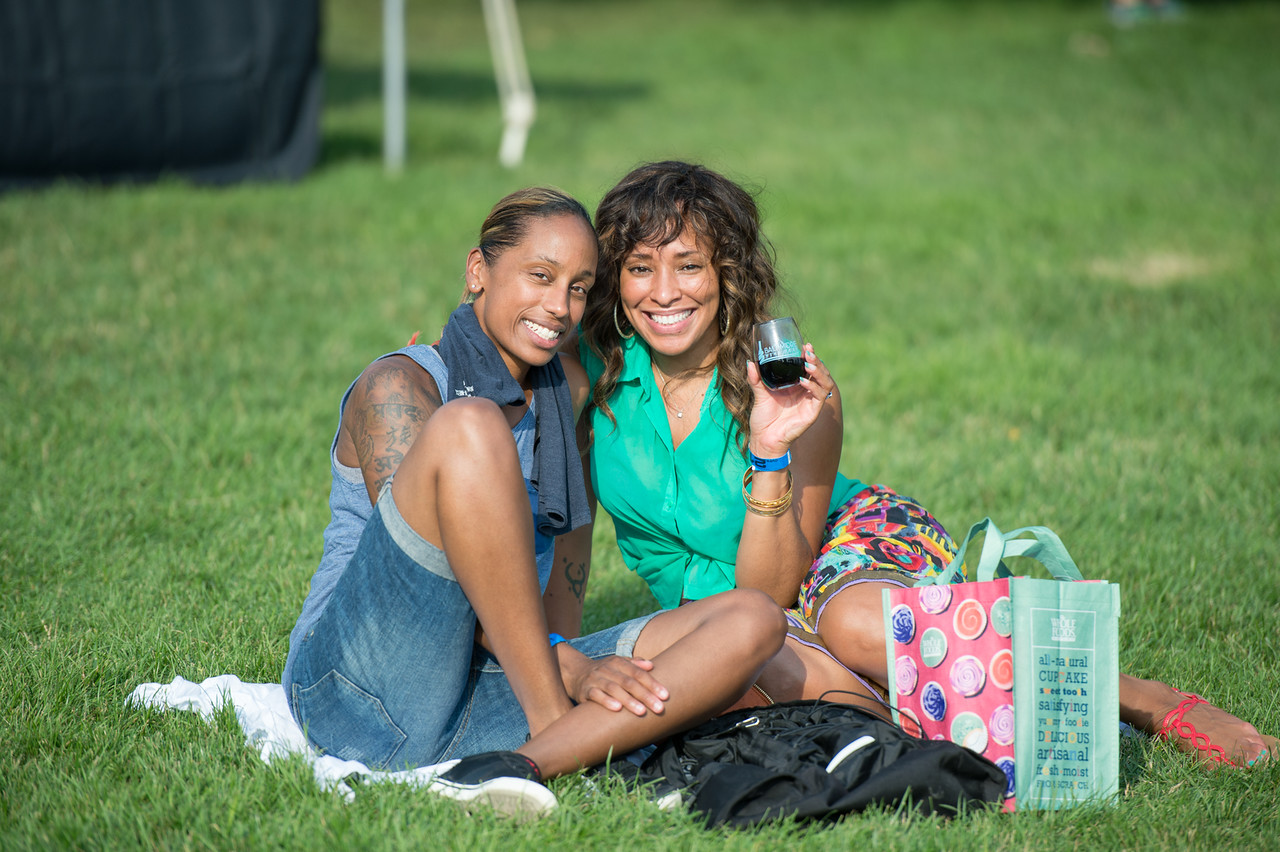 © Copyright Susquehanna Wine & Seafood Fest